Wide Format
Go big or go home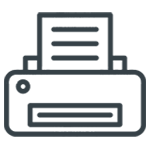 We not only provide printing options that take your time, budget, and printing needs into consideration, but we also assess the various factors to present you with the best options for you. We'll walk and talk you through our services letting you know what we recommend based on the print job you need, your budget, the level of customization that you want, the color quality that you're seeking, how much time you have to get the job done, and the proofing process that makes you most comfortable. We work hard to help our customers get the very best based on their specific needs. Whether it's a $10,000 job or a $200 one, we do our very best to make sure your printed materials look their best.
STYLES AVAILABLE
>POSTERS
>PHOTO PRINTS
>BANNERS
>MOUNTED PRINTES | PLASTIC, FOAM, GATOR BOARD
DESIGN GUIDELINES
> SIZE MUST BE EXACT INCLUDING THE REQUIRED BLEED
> ALL TEXT & LOGOS MUST BE A MINIMUM OF 1/8" FROM EDGE
> COLOR MODE MUST BE CMYK
> FILE TYPES MAY BE: TIF, JPG, PDF, EPS, OR PSD
> OUTLINE FONTS OR SUPPLY FONT FILES WITH PRINT FILES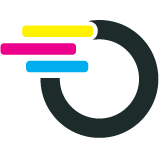 500 Business Cards for $30
 Full color, one or two sides, standard card stock, customer-supplied artwork
New customers only.
ENTER YOUR EMAIL ADDRESS TO REDEEM OFFER