Who We Are
A team of well-trained professionals turning your dream into a reality.
About Update Printing
Update Printing is a family owned and operated, full-service, custom print shop that provides printing for agencies, companies, and individuals. For more than thirty five years, our team at Update Printing has served the Front Range with cutting-edge, top-quality, printing services.
Through the decades, we've thrived in the midst of a changing industry where many printers had to close their doors. We successfully transitioned from the era of printing craftsmanship with lettertype and mixing our own inks to the digital-designer era of wide-format printing, color copiers, and digital offset printing. Our secret: we invest in the latest state-of-the-art equipment, provide the best customer service, and deliver the highest quality products at the best price.
And, while the equipment and craftsmanship have changed, our core values haven't; ask our customers. Many of our clients have been with us since our opening in 1983. We're a tech-forward company with old-school values. We care about our customers as individuals, and we treat them and their projects as such. That's how we've done it from the start and how we always will.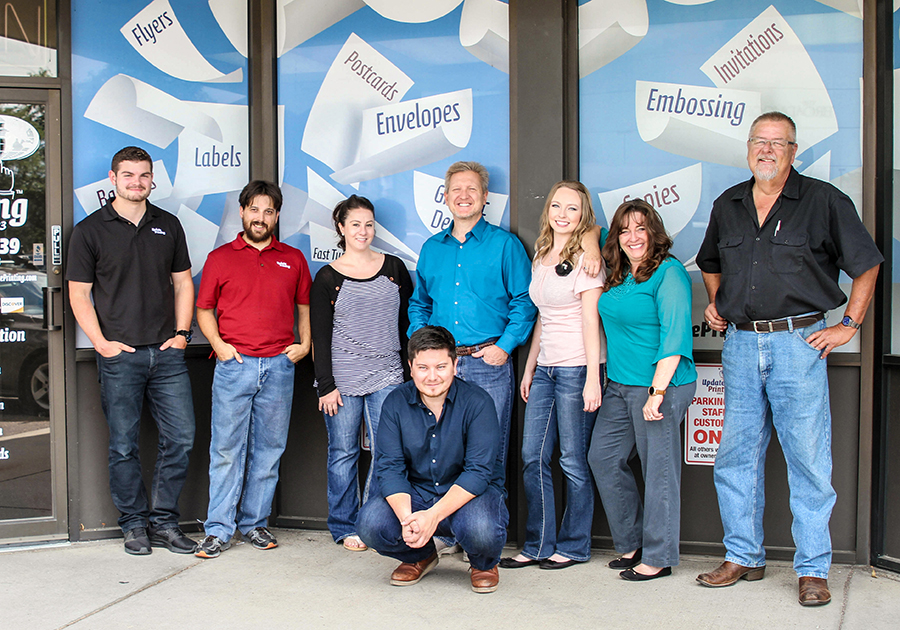 The history of Update Printing started long before we opened our first location in 1983. Michael Bucher, the founder and owner of Update Printing, started working at his next door neighbor's print shop in Milwaukee, Wisconsin. Fascinated by the craft, Mike purchased his own letterpress and went on to participate in a high-school, co-op program where he spent half the day at school and the other half working in the print shop. Little did he know that at 14-years-old he had taken the first steps in what would become a very successful, 40-plus-year, printing career.
By 21, Mike was managing a fairly large print shop in Milwaukee instructing and directing about 25 people. After working in the management role for a bit, Mike found himself thinking: "Boy, I could have this headache and do it myself." So, he left Milwaukee and moved to Colorado Springs to start a printing business in his parents' garage. After three months, the business exploded: the printing inquiries had multiplied, the garage wasn't big enough for all of his equipment, and the amount of work was just too much for him to handle alone.
So, Mike called up his childhood friend, Louis Kowalefski, and asked him to move to Colorado and help him really launch the business. Lou said yes, and, in 1983, the sixth grade pals started Update Printing at its first location on Rand Avenue. In 1987, the shop moved to a larger location off of Janitell Road in downtown Colorado Springs; and, a few years after that, Mike's son, Alex, joined the team. Now, more than thirty five years down the road, the Update Printing team is still providing our old and new customers with the best quality in printing and customer service.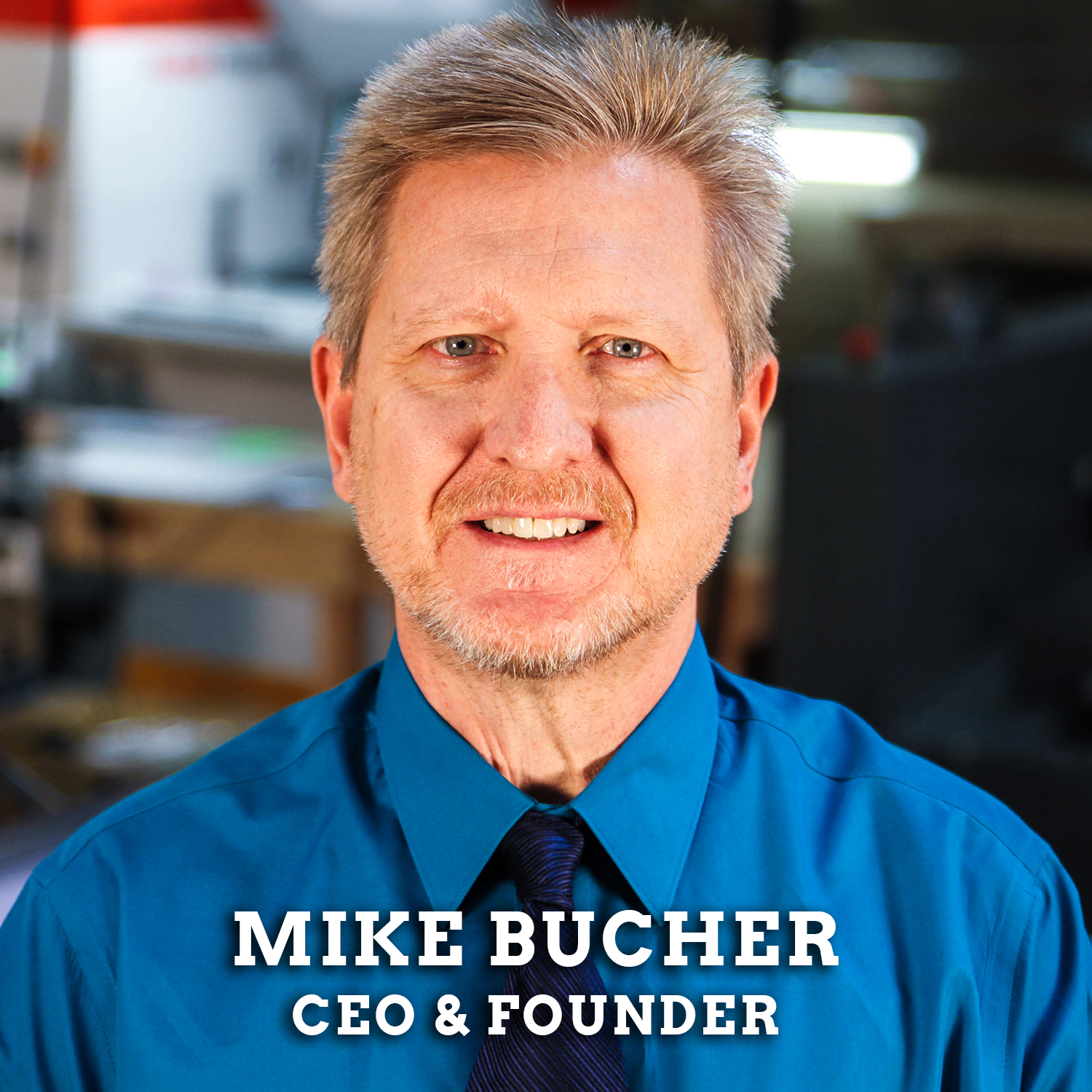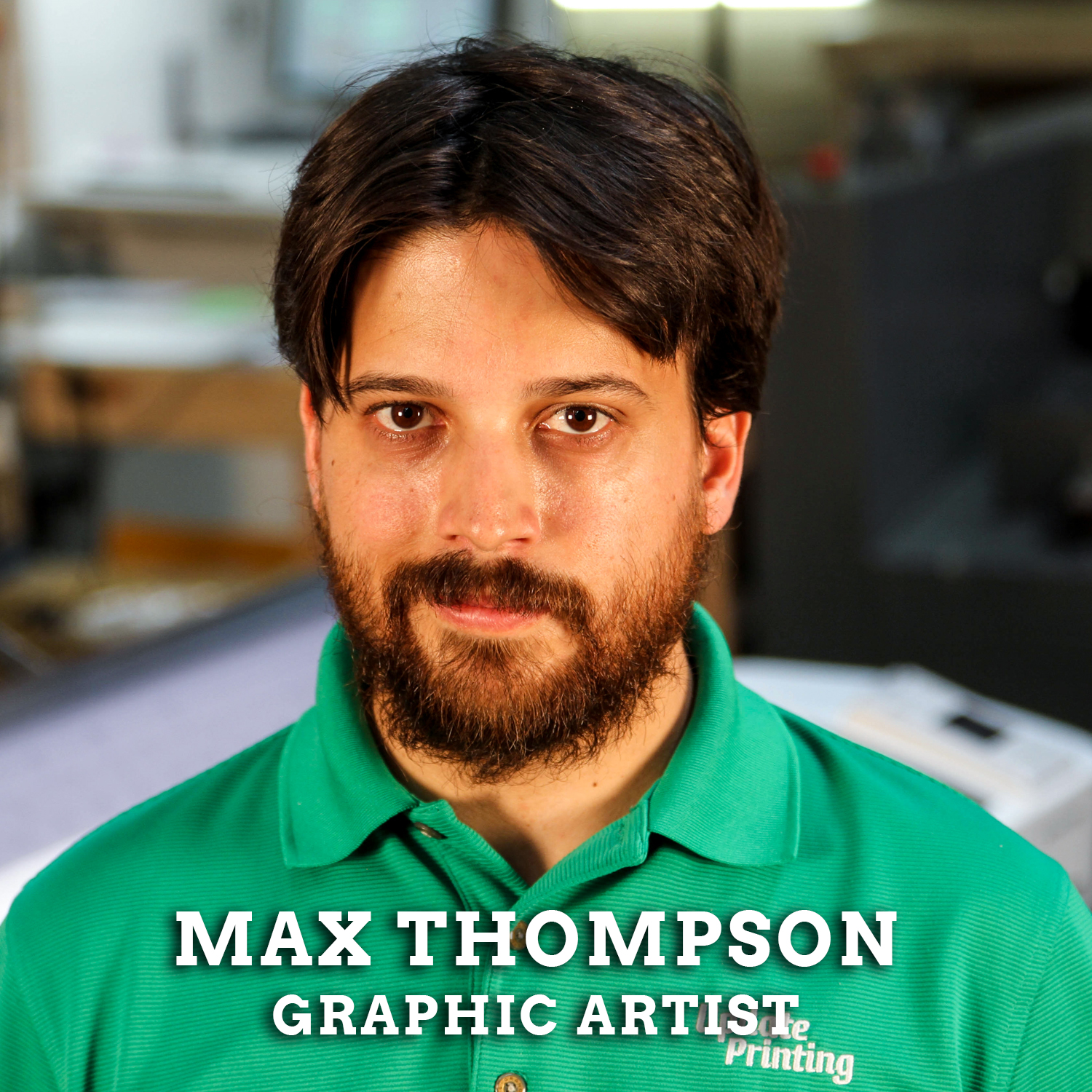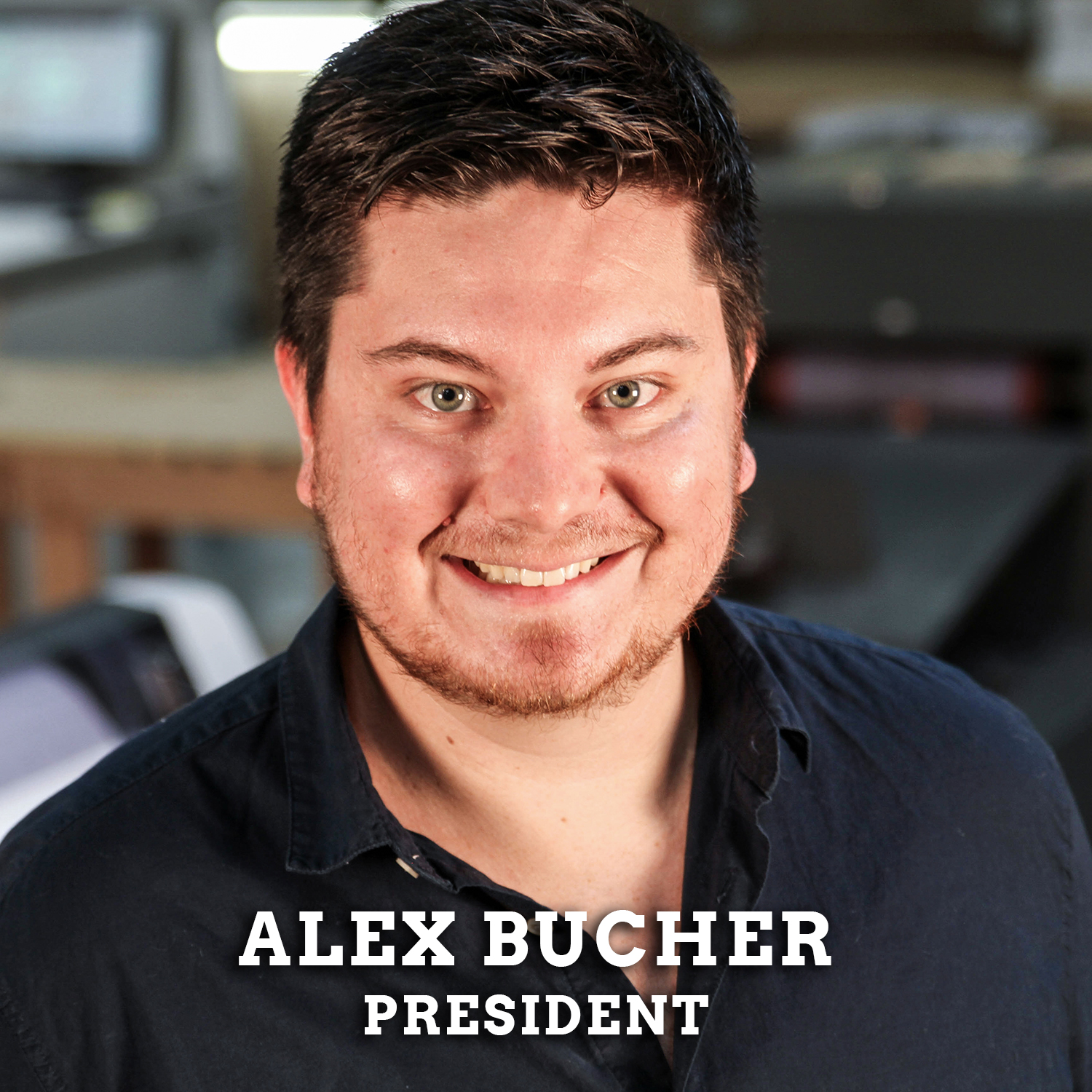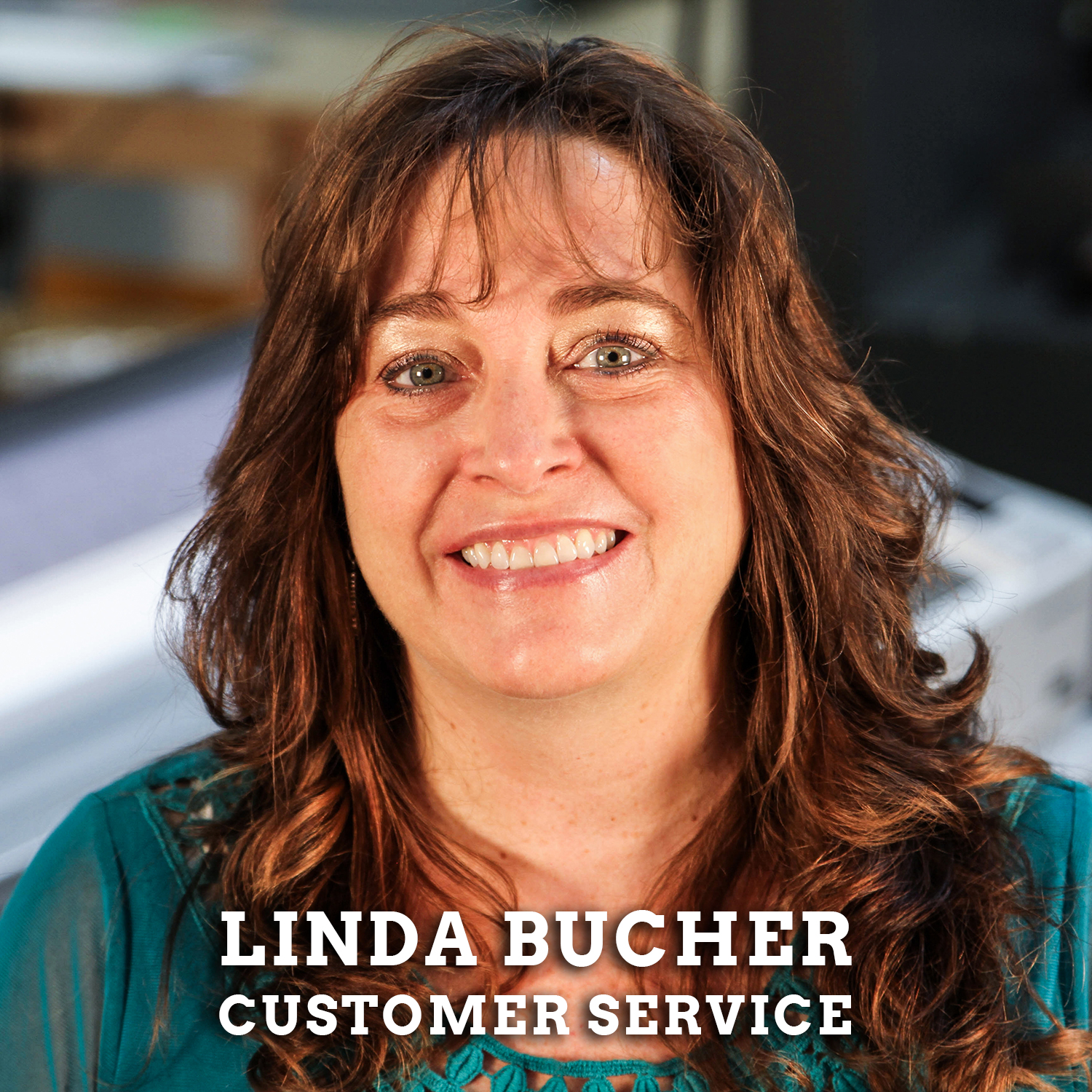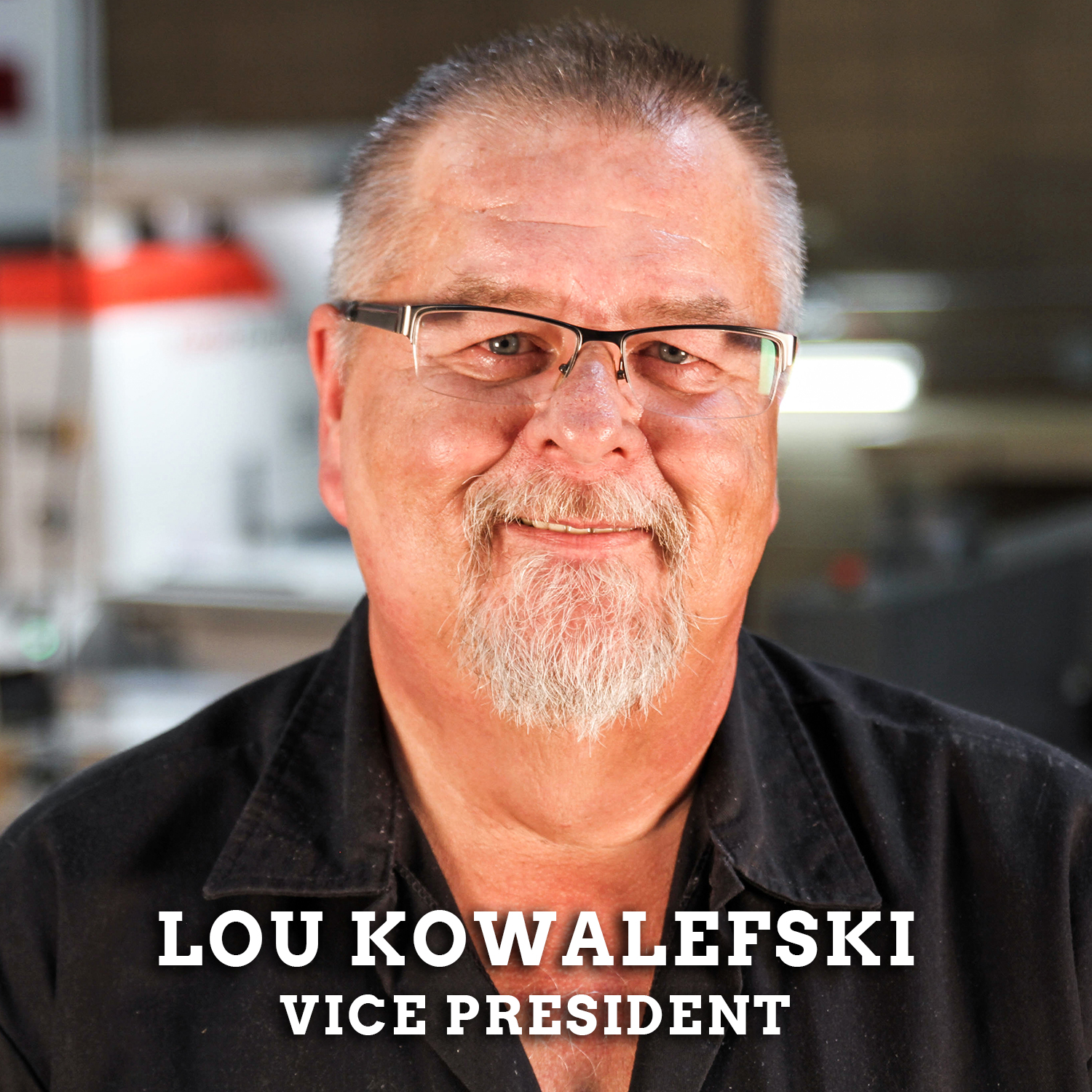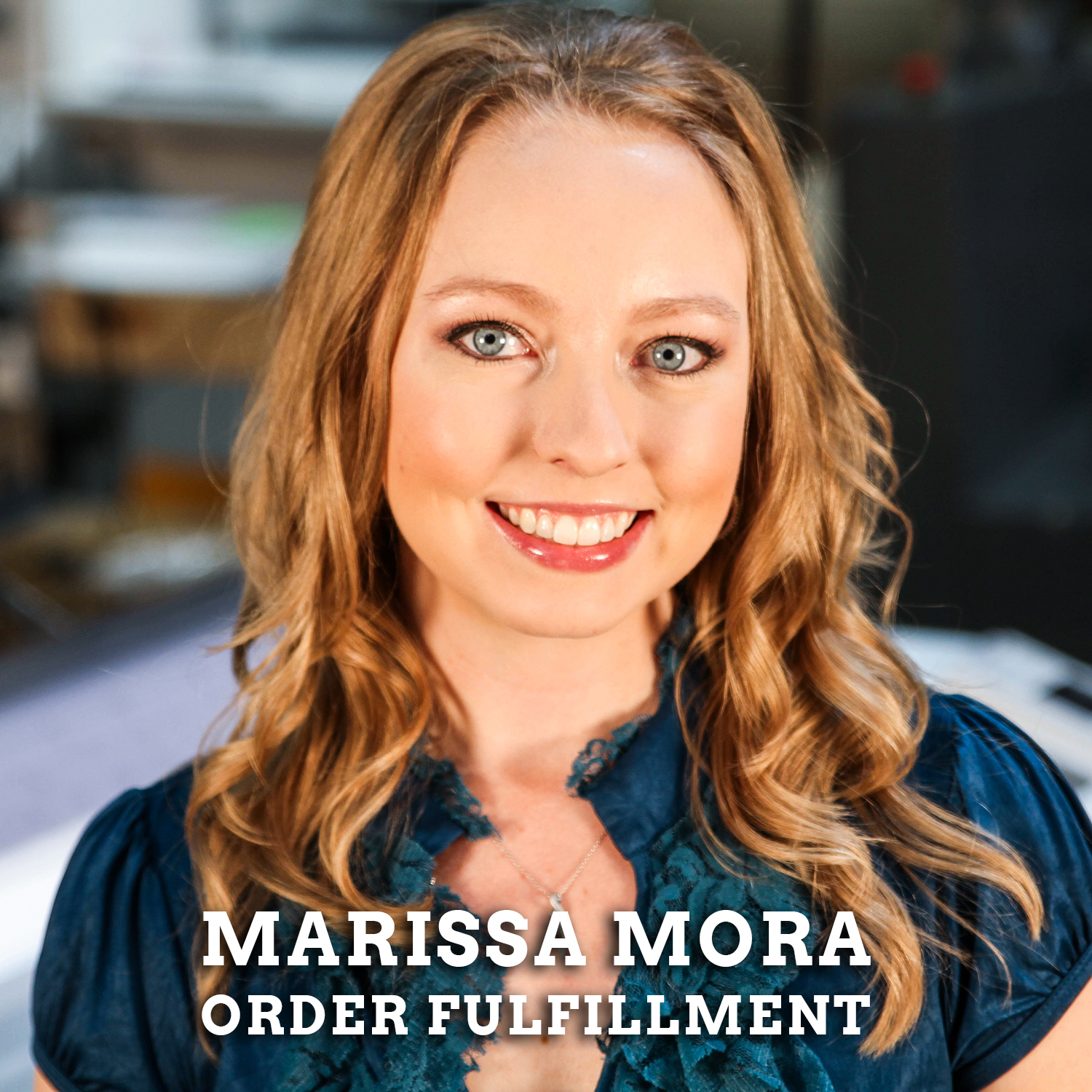 From the garage days to now, we have always operated with a standard of excellence that equates to great products for our customers and continued business for us. Our primary stream of work comes from repeat and referral business because our customers appreciate our family values; top-of-the-line printing equipment; high-quality, consistent work in large and small orders; and, engaged services. From directing designers in the printing process to personally delivering final products, we work closely with our customers to ensure they have an excellent product and experience.
Unlike many print shops, we also work with the motto that if something isn't right, you just have to fix it, regardless of where the fault lies. That motto alone is a huge part of why our customers are so loyal. We get that mistakes happen, and we get the reality of tight deadlines that demand high-quality products, oftentimes at high quantities. So, when you find that, even after two final reviews, your copy editor misspelled your CEO's first name on an executive letter and envelopes that are about to be sent to 300 prospective clients, we'll work hard to help you make it right, on time.