Printing Services
Crafting your dreams into an effective, print masterpiece.
Why Print With Update Printing?
If you need printing, we've got you covered. At Update Printing, we are truly a full-service print shop, meaning we don't just say we do it all, we really do. Our shop has all the latest printing equipment to create large and small format products, and we offer other services like graphic design, bindery, and direct mail.
Basically, if you can dream it, we can design it, print it, bind it, and deliver it.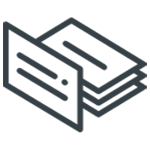 Impress potential clients with cutting edge, unique business cards. At Update Printing, we offer a wide variety of designs, shapes, styles, materials, and colors to make your business cards catch eyes and demand attention.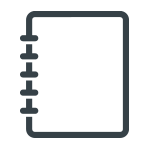 If you need to make a company handbook or class study guide, Update Printing is the one-stop shop for you. We have the equipment and expertise to print, collate, cut, trim, stitch, and bind a wide range of printed materials.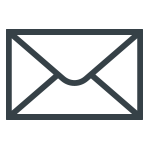 Transform your massive mail campaign from a hand-cramping day's work to a simple print job with mail-merge experts. At Update Printing, we can simplify and speed up your mailing process while making your mailers look awesome.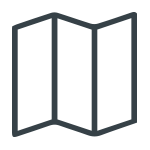 Elevate your brand using high-quality literature printed by our team at Update Printing. We provide top-of-the-line printed materials from brochures to catalogs to press kits for companies across the Front Range.
Booklets – Brochures – Newsletters – Pocket Folders

To stand out in the noise of advertising, printed materials must be sharp, attention-grabbing, and creative. You've got great messages and products to share; don't get overlooked. Entrust your bumper stickers, postcards, and other advertisements to us.
Bumper Stickers – Rack Cards – Fliers – Door Hangers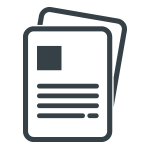 Letterheads, envelopes, and greeting cards: branded stationery and product packaging is essential for business uniformity and growth. Let us help you make great first impressions with your products, client-relation materials, and personal cards.
Letterhead – Envelopes – Notepads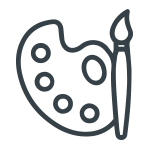 Start your printing project with a great design. Our team of designers are talented, experienced, and precise enabling you to have a beautiful final product that captures and holds your audience's attention.
Logos & Artboard Layouts – Business Cards – Mailers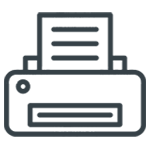 Whatever your wide format needs, Update Printing has the answer. We develop all manner of wide format products from posters, to banners, to outdoor signage, and more. For your next event, presentation, or program, make sure you have the best.
Posters – Photo Prints – Banners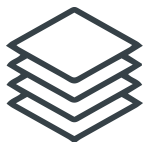 From carbonless forms and continuous forms, to self inking stamps and embossing services, Update Printing is equipped for whatever your job requires. Whether digital printing or offset, large or small runs, trust your printing needs to our team.
Carbonless Forms: 2-Part, 3-Part, 4-Part
Question about a custom printing job?