Business Cards
Leave an impression.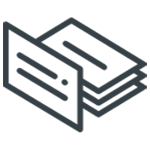 At Update Printing, we print the highest quality business cards in the Front Range. We offer a large selection of business-card designs, shapes, materials, colors, and services. We provide classic uncoated, UV coated, magnetic, and plastic. We also offer a wide range of quantities from 100 to 15,000. Pick your style and setup, and we'll do the design and printing; or, send us your design, and we'll print and deliver. One-sided, double-sided, unique images on both or one image for both, we have an array of capabilities to make sure you get a card that helps you and your business stand out.
STYLES AVAILABLE
> CLASSIC COATED
> UV COATED
> MAGNETIC
> PLASTIC
DESIGN GUIDELINES
> SIZE MUST BE EXACT INCLUDING THE REQUIRED BLEED
> ALL TEXT & LOGOS MUST BE A MINIMUM OF 1/8" FROM EDGE
> COLOR MODE MUST BE CMYK
> FILE TYPES MAY BE: TIF, JPG, PDF, EPS, OR PSD
> OUTLINE FONTS OR SUPPLY FONT FILES WITH PRINT FILES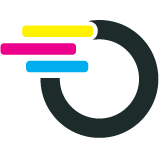 500 Business Cards for $30
 Full color, one or two sides, standard card stock, customer-supplied artwork
New customers only.
ENTER YOUR EMAIL ADDRESS TO REDEEM OFFER