Literature
Launch your brand.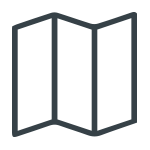 At Update Printing, we print a wide variety of high-quality literature for companies to elevate and provide cohesion for their brands. Our work across the Front Range has helped several clients create greater brand awareness. We offer a large selection of literature options, including booklets, brochures, newsletters, pocket folders, press kits, mailers, handouts, and catalogs. Looking for a new way to reach your target audience? Consider creating a company catalog or brochure to pass out at meetings and send to potential clients. Our shop is equipped to print large quantities, so don't let your massive mailing list limit you from new print strategies.
STYLES AVAILABLE
>
BOOKLETS
> BROCHURES
> NEWSLETTERS
> POCKET FOLDERS
>
PRESS KITS
>MAILERS
>HANDOUTS
>CATALOGS
DESIGN GUIDELINES
> SIZE MUST BE EXACT INCLUDING THE REQUIRED BLEED
> ALL TEXT & LOGOS MUST BE A MINIMUM OF 1/8" FROM EDGE
> COLOR MODE MUST BE CMYK
> FILE TYPES MAY BE: TIF, JPG, PDF, EPS, OR PSD
> OUTLINE FONTS OR SUPPLY FONT FILES WITH PRINT FILES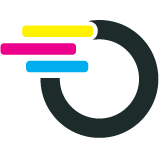 500 Business Cards for $30
 Full color, one or two sides, standard card stock, customer-supplied artwork
New customers only.
ENTER YOUR EMAIL ADDRESS TO REDEEM OFFER