Advertising
Capture an audience.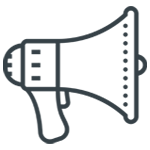 Standing out in the noise of advertising demands quality, creative materials that capture consumers' attention. You have the message and we have the medium. Let us help you create advertising materials that can actually get people to look at your printed product and be intrigued enough to read it. From bumper stickers to door hangers to rack cards, we offer a wide array of advertising services that help companies and individuals get their messages to their customers. Start dreaming and we'll get the printers buzzing.
STYLES AVAILABLE
>
BUMPER STICKERS
> RACK CARDS
> FLIERS
> DOOR HANGERS
>
POSTCARDS
> MAILERS
> HANDOUTS
> CALENDARS
DESIGN GUIDELINES
> SIZE MUST BE EXACT INCLUDING THE REQUIRED BLEED
> ALL TEXT & LOGOS MUST BE A MINIMUM OF 1/8" FROM EDGE
> COLOR MODE MUST BE CMYK
> FILE TYPES MAY BE: TIF, JPG, PDF, EPS, OR PSD
> OUTLINE FONTS OR SUPPLY FONT FILES WITH PRINT FILES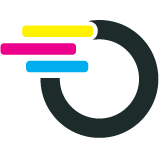 500 Business Cards for $30
 Full color, one or two sides, standard card stock, customer-supplied artwork
New customers only.
ENTER YOUR EMAIL ADDRESS TO REDEEM OFFER