Graphic Design
A great printed product starts with a great design.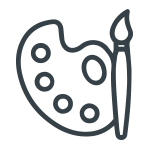 A great printed product starts with a great design. If you don't have a designer, or if you'd like to work with designers who are experienced in both graphic design and printing, contact us today. Our team makes sure that design guidelines are met, so that you don't end up with a design that bleeds off the page or ends up with skewed fonts or colors when printing.
Oftentimes, designers who are not experienced with the printing part of the process will forget to add in the required bleed or set the color mode to CMYK, which can result in some pretty disastrous printed products. Entrust your printing job to our design team, so you can rest easy knowing that professional, experienced designers, who know the necessary requirements for printing, will make sure your designs look great on the computer and when they print.
SERVICES AVAILABLE
> LOGOS & ARTBOARDS
> BUSINESS CARDS
> STATIONARY
> BROCHURES
> FLIERS
> COLOR MANAGEMENT
> AND MORE…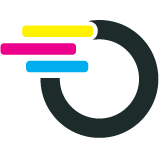 500 Business Cards for $30
 Full color, one or two sides, standard card stock, customer-supplied artwork
New customers only.
ENTER YOUR EMAIL ADDRESS TO REDEEM OFFER